Specials of the Month!
All of our specials will be updated on a monthly basis so make sure that you check our website regularly! We will have specials ranging from percentages off of supplies as well as instrument bundle deals.
To get immediate updates regarding our specials make sure that you sign up for our mailing list. Be the first to know our deals and codes!
---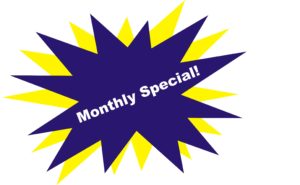 It's with great pleasure that we have serviced the Thermal Analysis community for 27 years!
We have been proud to be your partner in thermal analysis.
We are proud to have you as one of our clients and hope you will enjoy many happy years with Instrument Specialists Inc.
Join in on our celebration and enjoy…
Buy one get one 27% off Pans and Lids!
Use code: ISI27
---
* Not valid on past orders, and only applicable for 01-01-18 to 02-28-18.
only valid on standard and hermetic pans and lids
---

As Always, feel free to contact us with any questions you may have. Our experienced staff is here to help you with all of your Thermal Analysis needs. We are proud to be your partner in Thermal Analysis!
Ph: 1-262-877-3600
Fx: 1-262-877-3699
Email: admin@instrument-specialists.com
Mailing Address:
133 E Main St
Twin Lakes, WI 53181