---
Instrument Specialists Inc. Thanks You!
---
Instrument Specialists would like to thank you for stopping by our table at this year's NATAS conference.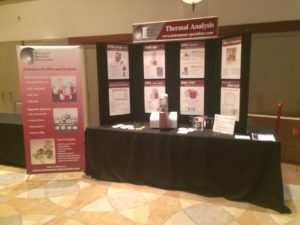 Also you can check out at our newly updated website, or visit our Linkedin and Facebook page!
Our
PDF Catalog
is listed on our website where you can find all of our thermal analysis consumables. Place orders via email or phone.
All Instrument Orders please call to place the order.
As always, if you have any questions please do not hesitate to contact us. We have a team of highly experienced workers waiting to assist you and your Thermal Analysis needs.
Ph: 1-262-877-3600
Email: admin@instrument-specialists.com